5 reasons why you need a mobile responsive website
Written by Tom Amer
1 June 2022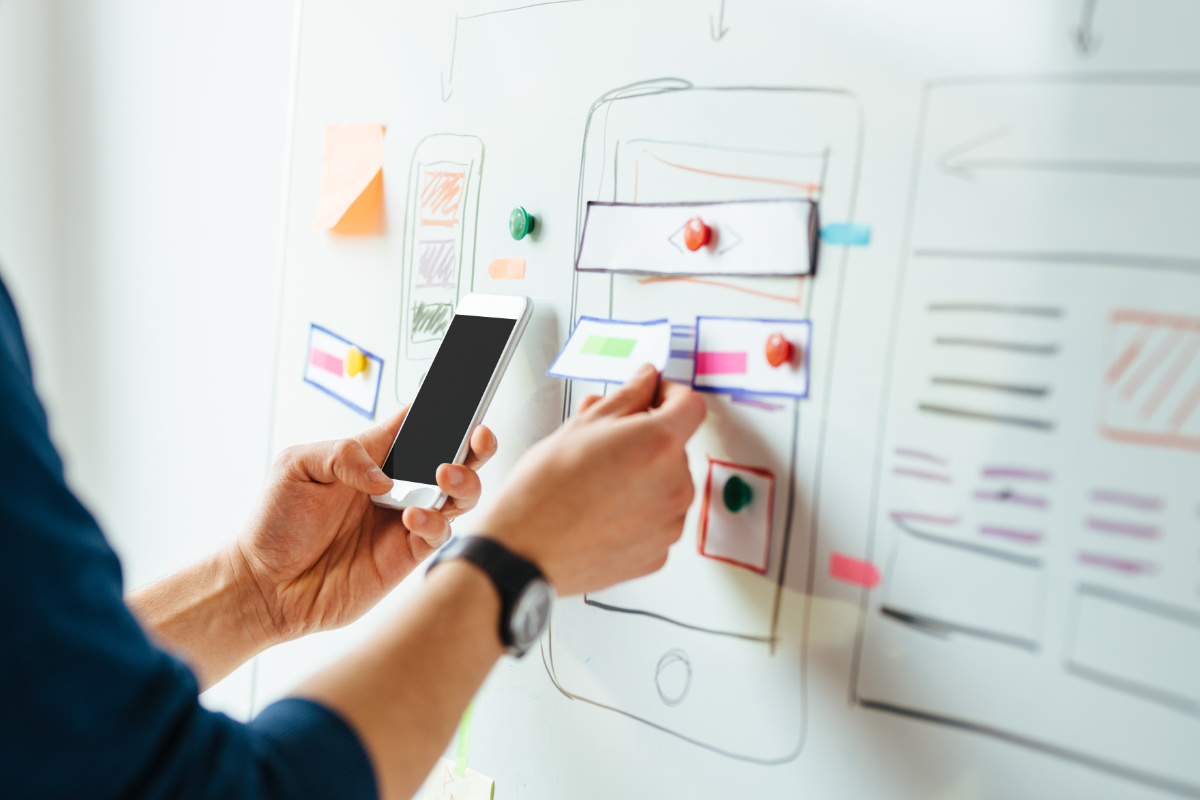 It's no surprise that mobile usage has surpassed desktop in today's technologically advanced society.
A pleasant customer experience, on the other hand, will always be one of the most significant factors in business success.
While gadget usage has exploded in recent years, the fundamental concept remains the same: if your website fails to impress, your clients will not wait.
What is responsive design and why do I need it?
A responsive website is one that is designed to display text, graphics, and the overall layout and display in the same way regardless of device type. A user's experience will be consistent if they first visit a website on a desktop and then subsequently on a mobile or tablet.
When your website is viewed on a smaller screen, the material is scaled down to match the space, ensuring that images and text are not chopped out or impossible to read. The importance of mobile responsive design in ensuring that your site is optimised to convert visitors into quality leads cannot be overstated.
Still not persuaded? Take a look at these compelling reasons why your website should be responsive:
1. Growth in mobile usage
With the evident shift to more mobile usage, it may surprise you to learn that many businesses have yet to make their websites adaptable.
People are not only using portable devices for informal social media browsing, but also for research and shopping, according to online behavioural habits. To provide a constant view of vital information and content, your website must adjust to each user's screen size.
Remember that your website is generally the initial point of contact for customers, so make sure it instils confidence and trust right away.
2. User experience
Frustration drives visitors to leave your website early and look for something else (often with your competitor).
According to Google, 61% of visitors are unlikely to return to a mobile site that they had problems accessing, and 40% will instead visit a competitor's site.
3. Search Engine Optimisation
With over 60% of Google searches made on a mobile device, it's critical that your website is quickly found. To avoid disappointing sessions, Google wants to provide the greatest search results with the best websites. With only one URL, mobile responsive design makes it easy for Google's bots to explore your website and all of its information, improving the likelihood of a higher page ranking.
4. Loading speed
Customers are more irritable than ever before. It's so important that even a one-second delay in loading time can result in a 7% drop in conversions. On mobile devices, Google recommends that a full page load in less than 2 seconds.
While responsive design allows for this, loading a desktop website on a mobile device is simply not possible. Google can help you determine the speed of your website.
5. Increased blogging and social media
To generate website traffic, most firms today incorporate some sort of content marketing and social media into their plan. Because of the social networking and blogging explosion, more clients are connecting with your content on mobile devices than ever before.
So, what happens when these visitors come on a site that's tough to browse and read? They've left! A mobile responsive design eliminates these unnecessary bounces, giving your users a better website experience and increasing the likelihood of them returning in the future.
A mobile-friendly website is no longer a "nice to have", but rather a requirement for expanding your business online. All visitors, regardless of device kind, will have a consistent experience thanks to responsive design.
As a result, your potential customers will have a positive first impression of your company, making it less likely that they will look elsewhere and encouraging them to return in the future.
More Posts
Your Project?

Let's Talk.

If you are looking for an Oxford based web designer – we can help. For two decades we have been a local Oxfordshire business that designs, develops, hosts and supports secure websites for businesses in Oxford and around the world.